Samklef: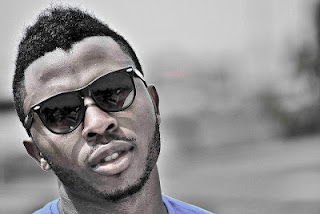 This young chap, born Samuel Oguachuba, is one of the fastest rising music producers in the land. After he produced six hit songs on Wizkid s popular album, the very top reserved for the best becomes inevitable for Samklef. Apparently dazed by his success on music console, Samklef tried his vocal prowess by dropping the popular song titled Noni. Although, a couple of other young artistes who featured in the song earned him a successful outing as a singer, he s obviously better as a producer. Rating: Fair
Cobhams:
Despite his impaired vision, Cobhams Asuquo has grown to become one of the forces that cannot be ignored in the Nigerian music scene. Apart from lacing the rhythm of the super hits of Asa, Charly Boy, Darey Art Alade, Roof Top Mc among others, the only music producer with third eye, has severally proved his lyrical prowess. Rating- Very Good
Jesse Jagz:
When it comes to music, Jesse is blessed in all ramifications. Not only that he contributed to the success of other Chocolate City boys (Ice-Prince, Brymo and M.I), the gifted producer cum songwriter, is one of the good lyricists in the land. Although, Jesse may not strike you as a fantastic singer, his delivery as a rapper is wholesome. He has a couple of hit songs to his credit. Rating: Good
Don Jazzy: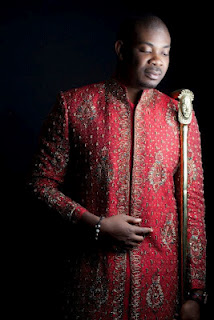 Talking about the Nigeria s richest music producers, Michael Collins Enebeli a.k.a Don Jazzy will obviously lead the pack. Although, Don Baba J as he s fondly called by close buddies, rarely produces for other artistes apart from the boys of Mo Hits Records, anything he touches turns gold. Don Jazzy s burning passion to sing is very obvious. Apart from having a solo track on one of D banj s CDs, he usually does backs-up for D banj, D Prince, Dr. SID and KSwitch. Don J even featured in one of Tiwa Savage s new songs. He always makes the good use of his baritone voice around songs but lacks the flow as a singer. Rating: Fair
CLICK HERE TO SEE THE FULL LIST AND DESCRIPTIONS OF NAIJA PRODUCER-ARTISTS
Paul Play: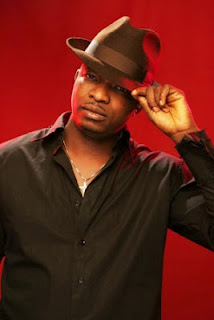 While his dexterity as a music producer is been questioned by critics, the scion of late music legend, I.K Dairo, has made his name as a successful singer cum producer. Apart from producing most of his hit songs, Paul Play s power lies in his lyrics as a singer. Rating: Good
Terry Gee: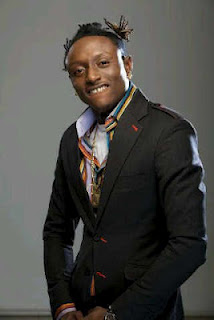 The ace producer turned singer born Gabriel Amanyi sings very well.  Although, the Chante chante originator, still makes hits for other aspiring music stars to shine, Terry Geazus as he now prefers to be called, is also shining with a couple of hit songs. Rating: Good
Puffy T :
His creativity on the music console was unsung until Yahooze; the song which he produced for Olu Maintain became a monster hit. This gave Temidayo Babatope Joseph as he s otherwise known the needed face in the music business. Surprisingly, Puffy T, who now features in some of the up and coming artistes songs, went underground when least expected. Despite his production skill, Puffy T is still struggling to find his voice and he s with no solo effort to prove his rhyming skill. Rating: Fair
CLICK HERE TO SEE THE FULL LIST AND DESCRIPTIONS OF NAIJA PRODUCER-ARTISTS
J-Martins: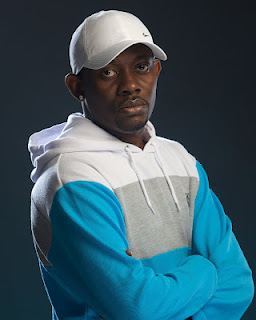 This is another gifted music producer, whose sudden switch to singing has earned him a spot in the limelight. J-Martins skill with the rhythm and rhyme best explains his continuous rise and rise in the Nigerian music industry. Not only that he has produced a couple of smash hits for others, J-Martins on his own has sold several thousands of copies as a singer. Rating: Good
Duncan Mighty:
The Port Harcourt big boy controls his world and this has greatly reflected in his work as a producer and singer. Aside producing for other artistes, Duncan Mighty has exhibited his lyrical prowess with the acceptability of his popular songs. Rating: Good
Davido:
Although, David Adeleke has not been credited with any hit for other artistes, Davido, as he s also known as, with the success of his two singles, Damiduro and Back When, is on the list of Nigeria s hottest rising music stars. He has got the voice but lacks the lyrical content. Rating: Fair.
OJB Jezreel: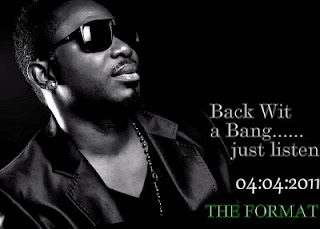 Give it to the Jigger man , OJB Jezreel has been there. He has done much in the Nigerian music industry. OJB has not only produced hit albums for Tuface Idibia, KC Presh, Goldie, Jazzman Olofin and Ruggedman among others, he has also dazzled all with his sweet voice. He has quite a number of hit songs to his credit. Rating: Very Good

Dr. Frabs:
That Frabs is good in what he does is like stating the obvious though he was faceless until he produced In the Music, the song that catapulted Omawumi to the limelight. Only a few are aware of Ayotunde Emmanuel Festus , aka Dr. Frabs, lyrical prowess until he showcased that with a couple of singles, which he released last year. Rating: Fair
CLICK HERE TO SEE THE FULL LIST AND DESCRIPTIONS OF NAIJA PRODUCER-ARTISTS
Flavour: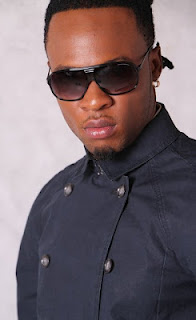 The highlife sensation is not popular as a music producer, but it s quite amazing that Chinedu Okoli, a.k.a Flavour, produced 70 percent of the hit songs on his debut album which sold several thousands of copies. Flavour Nabania has the voice and lyrical skill. Rating: Very Good
Sheyman:
Over the years, Sheyman have not only proved why he's been called 'King of Melody', his consistency has kept him on the list of most gifted producer cum singers. Apart from making hits for other rising stars to shine, acclaimed King of Comedy has gotten himself a spot in the limelight with couple of hit songs. Rating-Very Good
K-Solo:
This is one of the hitmakers, who introduced street vibes, and Timaya, Klever J among few other artistes will always be grateful to Solomon Oyeniyi a.k.a K-Solo, for given them the beats that shot them to stardom. While K-Solo has carved a niche for himself as a producer, he has also hit the vocal booth to try his lyrical prowess and the result is couple of songs to his credit. Rating: Fair.